Layer Styles Volume 3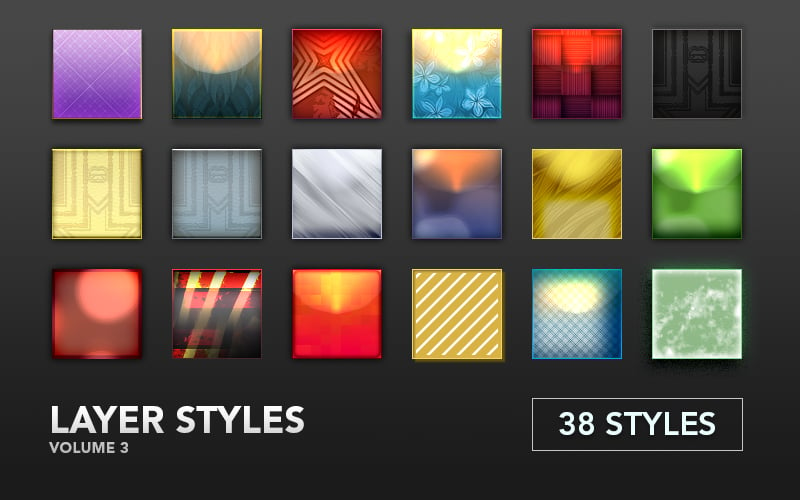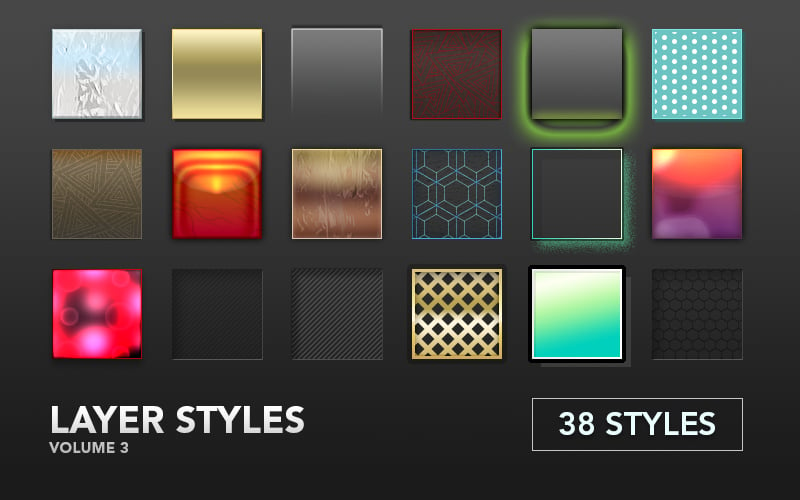 38 more photoshop layer styles, ready to go. Built for dark backgrounds, but can be customized as needed. Included is one PSD file with all layer effects; easy to copy and paste across layers and photoshop files.
Adobe Photoshop CS6+ required. Some styles may need adjusting depending on your design's resolution and canvas size.
38 Additional Styles
PSD files included
Adobe Photoshop CS6+ required
Custom patterned styles